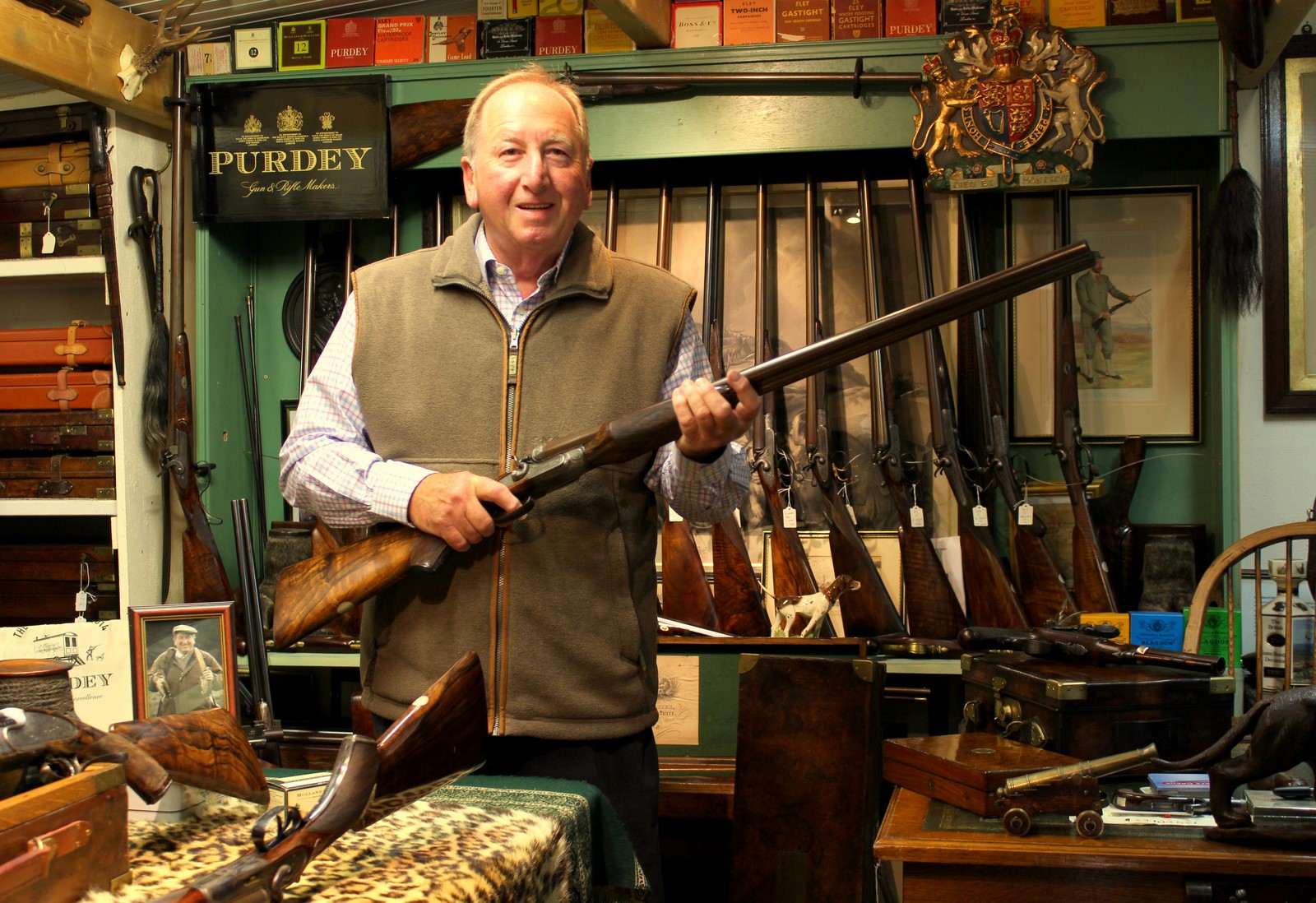 Welcome to Hammer Guns
Welcome to Hammer Guns - formerly known as the Cotswood Gun Room. After 10 years of trading from the Gun Room in Lechlade-On-Thames we have now moved our Gun Room closer to home. We are now open for viewings (by prior appointment).
I am sure we share a passion for fine guns and game shooting. Game shooting to me is an art and a tradition with an unrivalled history of wealth, etiquette and intrigue. There is little in this world that has stood the test of time as well as an English (Scottish) game gun. Hand made at considerable cost in a period generally before electricity and the motor car for the chosen few; we are lucky!
The majority of our guns are from the Victorian/Edwardian era. All have been sympathetically returned to their finest condition, most have been re nitro proofed for modern day cartridges and carry the London proof mark and current proof sizing. We sympathetically refurbish the stock wood and create a stock length of 14 1/2" minimum ready for you to use, treasure and enjoy.
We've been very successful in finding homes for some our lovely guns, this gives me great pleasure, unfortunately replacing them on our website gets a little more difficult every year. I would sincerely recommend if something takes your fancy, you pursue it. The Game season will soon be upon us and I can only hope that you experience the joy and passion of handling in the field these fine historic weapons.
We are always interested in viewing and purchasing fine game guns and accessories. Please pay us a visit, an experience I am sure you will find worth while. For appointment, please call my mobile 07970162111, I am available 7 days a week to discuss your requirements.
Please contact us either at the above address or via the email contact form on this website.
Proprietor Wayne Hurt
Member of the Worshipful Company of Gunmakers
Conditions of Sale
HammerGuns.co.uk makes no express or implied warranty or representation in respect to items being advertised or sold. All Guns are sold in "As-Is" condition. In no event shall HammerGuns.co.uk be held responsible for correctness of description: measurement: or warranty of merchantability of items advertised or sold by them or their representative. All liability concerning the future use or any guns and their condition purchased from HammerGuns.co.uk is assumed by the purchaser.